At the end of February, 2011, Kathy moved out of the home she shared in Fallbrook with her boyfriend. She was scared for her safety and for that of her 13 year old daughter. His behavior had become volatile and frightening. Kathy indicated he was erratic, forceful, and threatening.
For the next ten months her ex-boyfriend called, emailed, texted, and badgered her. When she began dating someone new the contact became relentless day and night and the stalking began.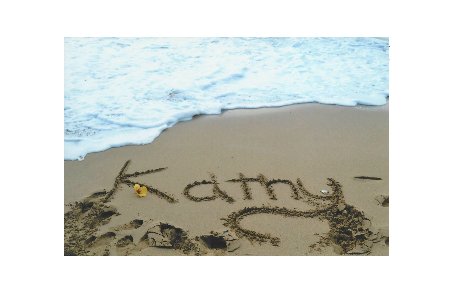 On Nov. 17, 2011, Kathy was granted a temporary restraining order. It was immediately violated. He left streaming voicemails, texts, and emails. A neighbor of Kathy's reported seeing him hiding in some bushes near her property. On Thanksgiving Eve, November 23, Kathy walked her new friend to his car at 11:30 p.m. While she was outside, her ex snuck into her residence, laid in wait, and strangled Kathy when she returned.
On November 24, 2011, Thanksgiving Day, her 34th birthday, Kathy was murdered. Kathy's birthday would be her death day. This tragedy has left parents without a daughter, siblings without a sister, and a daughter without a mother.